SOLUTIONS AND INNOVATIONS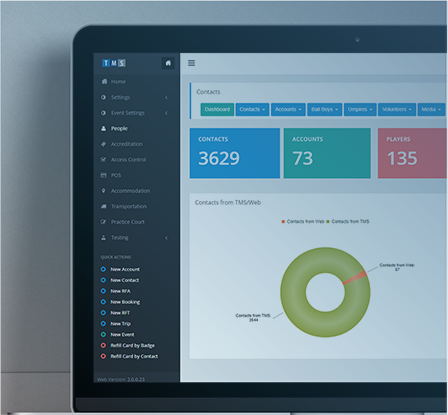 TMS
Unified platform for asset management of sport events.
Active in the sport business for over a decade: event planning, costs optimization, sponsoring, integrated marketing strategies.
Commentary System
Real-Time Sport Information Service for broadcasters. Stats, live data and video analysis available for every sport.
Business Consultancy (CRM Platforms)
High profile business experts can help to improve the business with any stage of its customer relationship management.  Whether it's choosing the right strategy, developing your CRM system, assessing your current CRM platform or helping users get the most from their clients and sponsors.
Result/Competition System/Clubs
Platform design and implementation for managing professional and national activities. Membership and club activities management platform with IoT integrated solutions.
Courts booking and multisport video-analysis.